Biographical Sketches
John Perra, Chairman
John joined the Aetna in 1966 as a programmer trainee in the Corporate Computer Services Department. With the advent of the technology for online computer systems, he managed the first
telecommunications department at Aetna, responsible for online hardware, software and network design.
In 1974, John transferred to the Group Division to lead the technical design, development and operation of Æcclaims. In the ensuing years, he managed various systems, print operations, customer service and business functions in the Group Division and retired in 1995 as Vice-President of Insurance Systems.
John lives in East Hampton, CT with his wife Pinky. Their son Kevin lives and works in New York City and their daughter Tracy lives in Southington. They and their spouses have blessed the family with six wonderful grandchildren that are adored to pieces. John and Pinky love to travel and spend time in upstate New York as well as Canada.
[ Close Window ]
---
Brian M. Farrell, Sr., Vice-Chairman
Brian spent 28 years in Aetna's Property Casualty Claim area. After graduating from Siena College, Brian joined Aetna in 1968 in the Albany, NY office as a claim representative.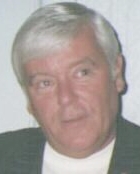 While in Albany, he held positions of claim representative, senior claim representative and Supervisor before transferring to the Home Office in 1977 where he held positions of increasing responsibility in the technical claim and automation areas.
At the time of the 1996 sale of Aetna's P&C operations he "retired" and moved to Travelers where he was responsible for their Major Case operations until he "retired" again in 2004. He is currently President of Access Claim & Consulting Services, Inc. and BMF Insurance Consulting, LLC.
Brian and his wife Marianne live in Bristol, CT, and have five sons; Brian Jr., Sean, Seamus, JoJo &amp Mike in addition to seven grandchildren, Jordan, Dylan, Jacob, Madison, Callan, Charlotte Rose and Eli. In addition to ARA, he is on the Board of Directors of the Bristol Sports Hall of Fame and active with Living In Safe Alternatives, Inc. (L.I.S.A. Inc.).
[ Close Window ]
---
John J. Dwyer, Chairman Emeritus & Vice President Public Relations
Following graduation from Providence College, John joined Aetna Life and Casualty in 1960 at that company's Harrisburg Pennsylvania field office as a claim representative. During the course of his thirty four years with the company he headed several of the casualty-property divisions including National Accounts,
the Bond Division, the Personal Lines Division and the consolidation of the Personal and Commercial Claim Departments.
While at Aetna, he served as a founding director of Executive Risk Inc. which was subsequently acquired by the Chubb Insurance Company following a successful public offering. During his Aetna years he served on the Board of the Surety Association of America and the National Insurance Crime Bureau.
Following his retirement from Aetna in 1994 John joined Terra Nova Holdings Ltd. and moved to Bermuda as President of that company's Bermuda insurance operations. He was later appointed by the Board of Directors to the position of Executive Chairman and held that position until the successful sale of the Company to Markel Corporation in 2000. During his Terra Nova assignment he served as a Director of Octavian Managing Agency Ltd., Terra Nova's wholly owned subsidiary, which managed seven syndicates at Lloyd's.
His community involvement included service to the Advisory Board of Council Partners in Bermuda and the Board of Directors of the Connecticut Institute for the Blind/Oak Hill School in Connecticut.
John and his wife Susan have two grown children and three granddaughters. They live in West Simsbury, Connecticut and summer in South Duxbury, Massachusetts.
[ Close Window ]
---
Roger H. Anderson, Assistant Treasurer & Board Director
After high school, Roger spent almost nine years in the US Air Force during the Vietnam War. He was stationed in England, Japan, Italy, and Alaska. Besides his work for ARA, he is very active in the American Legion and the Vietnam Veterans of America supporting needy veterans and their families.
Roger attended UCONN and Syracuse University prior to graduating Summa Cum Laude in 1979 from Central Connecticut State University with a BS degree in Accounting.
Roger started in Aetna's Casualty Accounting area in 1979 and spent many years doing financial analysis of commercial lines' underwriting results. He later moved to the Product Development and Underwriting area to do financial planning and results analysis. He then moved to the Data Management area where he worked until 1996 when the Commercial business was sold to Travelers. He worked at Travelers for ten years, retiring in 2006.
Roger lives in South Windsor with his wife Donna, who is also an Aetna retiree. Donna worked in the Aetna Bond Department for almost fifteen years.
[ Close Window ]
---
Warren B. Azano, Board Director
After graduating from Lehigh University and Harvard Law School, and serving as an officer in the Army in between, including a tour in Vietnam, Warren joined the Aetna Law Department in 1974.
He started out in the property-casualty area and worked for a few years doing tax law, but he spent most of his first 21 years there in the Government Relations area, working on such issues as Superfund/environmental legislation and insurance industry regulation.
When the property-casualty business was sold, he stayed on another two years doing healthcare government relations in the southern and mid-western regions. However, he preferred property-casualty issues, so he left the company and moved across the street to The Hartford, where he spent 6 more years acting primarily as liaison to their DC office, working on such matters as Superfund, asbestos, federal regulation, and terrorism.
He retired in 2004, so he and his wife, Judy Pendell, another Aetna retiree, could relax a little more and spend more time with family. They split their time between Connecticut and Vermont, and visit their five children and eight grandchildren in Texas, New Jersey, Massachusetts, and Connecticut as much as they can.
[ Close Window ]
---
John S. Backer, Board Director
John Backer, a graduate of California State University at Fresno, spent 32 years with Aetna, all in the Casualty Claims department. He was an assistant vice president with special expertise in environmental claims. In 1996, when that business was sold, he went to Travelers as 2nd vice president.
John makes his home in Manchester, Connecticut.
[ Close Window ]
---
Dorothy Cooney, Board Director
Dorothy worked in the Information Technology groups in Aetna's Financial Services and Personal Lines divisions for 23 years, and was CIO of Corporate and Financial Systems when she retired in 1996. Over the years, she was involved in application delivery, technology strategy and support, and network operations for Aetna's Life, Health, Auto and Homeowners insurance businesses.
In the early 90's Dorothty led Aetna's "Consistent Office" initiative, which created a standard computing environment for Aetna company-wide. She was honored as one of McGraw-Hill's and BusinessWeek's "Top 100 Women in Computing" in 1995.
Dorothy lives in Higganum, Connecticut with her husband Peter Curran.
[ Close Window ]
---
John M. (Mike) Feehan, Board Director
Mike began his Aetna career in 1968 in the Group Experience Rating Department and retired from the Underwriting Department (a successor to the Group Experience Rating Department) at the end of 2011.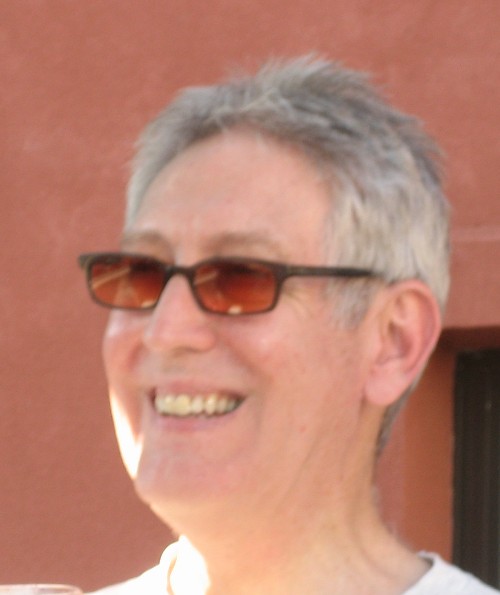 He notes, interestingly, that at the time of his retirement he was working for the same company, in the same city, the same building, and the same functional department, and even had the same job and telephone number as when he started 43 years before!
Between point A and point B, Mike worked in Marketing, Health Care Cost Management, Alternative Delivery Systems Administration, and National Accounts Medical Management. He also served as a Central Region Team Leader, and head of the Middle Market Customer Teams. Mike left Aetna in 1995 for Oxford Health plans and later moved on to Empire Blue Cross Blue Shield in New York City. After returning to Aetna in the New York office, he moved on to Willis Employee Benefits Consulting and ended up Chief of Life & Health Benefits worldwide at United Nations, where he remained until 2007. Upon returning from New York to Connecticut in 2007, he finished his career as an underwriter with Aetna.
Mike holds a master's degree in mathematics from Washington University in St. Louis. He resides in West Hartford with his bride of 40 years, Stella, whom he met at Aetna in 1968. Mike reports that he and Stella are the proud parents of three grown children plus two grandsons – who have them totally wrapped around their little fingers.
[ Close Window ]
---
Carl Galinsky, Board Director
After graduating from American International College with a degree in Accounting, and, with an MBA from Western New England College, Carl joined Aetna in June, 1968 as a trainee in the Group Experience Rating Department.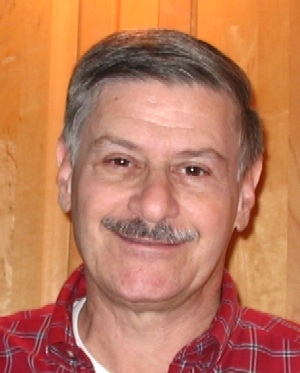 After serving time on active duty with the United States Army Reserves, he resumed his career in Group Experience Rating in March, 1969.
From 1969 through 1987, Carl held increasingly senior positions in Experience Rating/Account Management. In 1987, he joined the Corporate Sales and Marketing Department. From 1987 through 1994, he assumed greater responsibilities in Marketing, becoming Director, Central Region. In 1994, Carl's responsibilities grew to include both Sales and Marketing as well as becoming the Customer Team Leader for the Michigan region.
In October, 1996, he left Aetna and joined United Health Care's Middle Market Marketing Department and remained there until 1999.
Carl currently resides in Glastonbury with his wife of 36 years, Carol. Carol and Carl have two grown daughters and two grandchildren. They enjoy traveling and spending time with their children and grandchildren.
[ Close Window ]
---
Robert F. Gilligan, President & Shareholder Proposal Coordinator
Bob Gilligan began his Aetna career in 1957 as a Programmer-Trainee in the Group Control Department. He retired in 1990 as Vice President, Employee Benefits Division.
He is a LOMA Fellow and a member of the very first Yale Senior Management Program. Along the way he was the Project leader of Aetna's first real-time computer system, Æcclaims, and helped start an insurance company in Indonesia.
Active in the South Windsor community for twenty five years, he served as Chairman of the Library Board, Zoning Board of Appeals and Planning and Zoning Commission.
Bob participates in a number of non-profit organizations and is an avid golfer with memberships in Florida and Connecticut. He and his wife Virginia have three children, Robert of Grand Rapids, Michigan, Laurie of Rocky Hill and Terri Robinson of Glastonbury, Connecticut.
[ Close Window ]
---
Douglas J. Halbert, Board Director
Doug served as a combat medic during the Korean War and joined the Ætna after graduation from the University of San Francisco in 1958.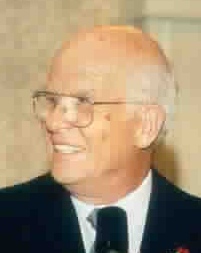 He spent 30 years with the Ætna starting as a Casualty Claim Representative in San Francisco, CA. He moved to Group Claims in 1959; supervised in Group & FEHBA claim operations in Oakland, CA; to Hartford in 1965 at the beginning of Medicare; served in multiple positions in Hartford including Vice President of Ætna Health Management in the 70's and Ætna Dental Care for Groups in the 80's. He retired from the position of Director, Managed Care in 1988.
Doug and his wife Katharine reside in Roswell, GA. In addition to his Board membership with the ARA, he also serves as treasurer and roster manager for the national 7th Infantry Division Association; Data Manager for the AARP Driver Safety program in Maui County, Hawaii and webmaster and roster manager for his high school alumni association.
[ Close Window ]
---
James L. McAuley, Board Director
Jim McAuley was an assistant vice president and assistant treasurer at Aetna. He calls Mystic, Connecticut home.
[ Close Window ]
---
Sharon Reed, Secretary and Board Director
After graduation from Becker College, Sharon joined the Casualty Division of Aetna in the late 60s working in the Field Controllers Department.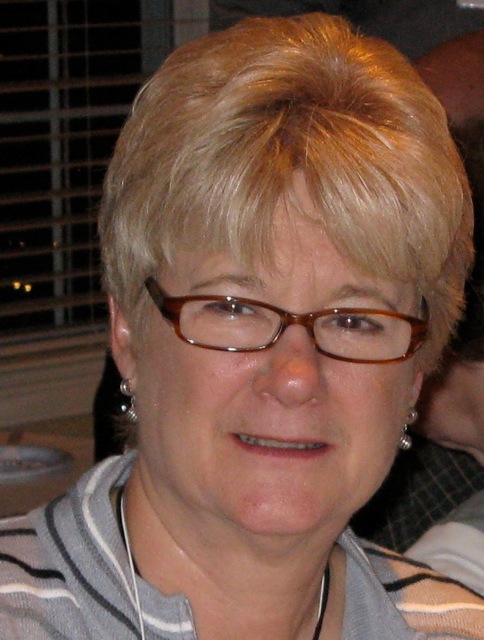 She left in 1972 to raise a family and returned to the Employee Benefits Division in 1984 to work for the Association, Government and Taft-Hartley sales team. Having moved to the customer teams in National Accounts, Sharon and her husband Tom (also an Aetna retiree) transferred with the customer teams to Chicago and shortly thereafter transitioned to Philadelphia -- just in time for the Aetna's acquisition of U S Healthcare. Sharon established and managed the "Aetna" customer teams in Blue Bell before moving back into National Accounts where she finished her career working as a Senior Project Manager for the Mid-Atlantic regional sales team.
After retiring in 2006, she and Tom returned to Connecticut and reside in East Hampton where they are closer to their 4 children and 7 grandchildren - all of whom reside in Connecticut. Sharon also serves as Vice President on the Board of Directors for the 55+ active adult community where they live. And when not busy with family or "director business" she enjoys walking, bicycling, and kayaking.
[ Close Window ]
---
Philip R. Roberts, Board Director
Phil Roberts was senior vice president of investments at Aetna. He makes his home in Pittsburgh.
[ Close Window ]
---
John L. Ruggiero, Vice President Membership and Board Director
Upon graduating from the University of Connecticut in 1967 John joined the Aetna as a post sale Group Underwriter. In 1971 he moved to the Premium Services Department to establish the centralization of Group Premiums in the Toll Gate system.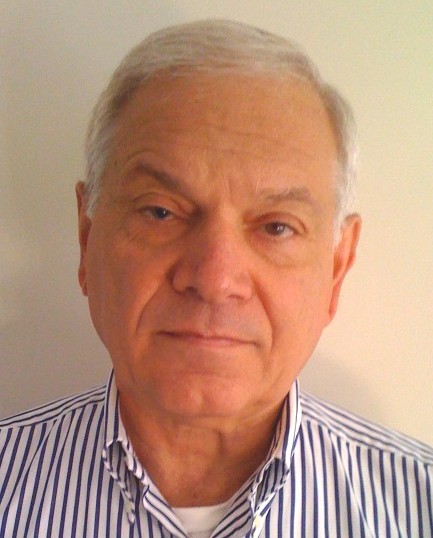 In 1976 he joined the Aecclaims Department responsible for the centralized production and distribution of Explanation of Benefits and claim payments. In 1988 he assumed responsibility for all business aspects of the Aecclaims system.
John retired from Aetna in 1997 after 30 years of service. In 1998 he joined Wellpoint Health Systems in Springfield, MA as Director of the COBRA/Individual Billing Department. When he left in 2001 he was responsible for the Claim Department's operational efficiency program.
John continues to live in Glastonbury, CT with his wife Donna of 43 years, also an Aetna retiree who was Aetna's first precertification nurse. They have 3 grown children and 6 grandchildren. He is also active with the Knights of Columbus, serves on the office committee of the Boy's Scouts and is on the Parish council of St. Paul Church.
[ Close Window ]
---
Leon R. Simard, Treasurer and Board Director
Lee spent 25 years as at Aetna. He started in the Corporate Comptrollers Department, and from 1979 to 1997 he held positions in the Property & Casualty Division. He earned the CPA designation in 1969. From 1997 until 2000 he was CEO of a start-up company, Harvard Pilgrim Healthcare in Boston.
Lee says that his early retirement to the coast of Maine in 2000 was a failure until the local, non-profit service agencies discovered him and put him to work.
[ Close Window ]
---
Thomas R. Trumble, Board Director
Tom spent 30 years in the Aetna's Employee Benefit Division, focusing on the sale and service of Group Life, Disability, Medical/Dental and Retirement Plans.
He worked for Aetna in St. Louis, Dallas, Chicago and Cleveland before moving into the Aetna Home Office in Hartford to manage different regional and national marketing and sales organizations.
He "retired" from Aetna in 1998 and began consulting for Aetna International's affiliates on Y2k matters in Indonesia, Chile, New Zealand, Malaysia, the Philippines and Canada. Tom then joined Cigna Global Pensions as a Retirement Sales Trainer, Coach and Manager doing work in Sao Paulo, Brazil and Tokyo Japan.
Upon returning from Tokyo in 2000, Tom joined Sagemark Consulting/Lincoln Financial Advisors where he worked closely with over 45 families to develop and implement their wealth accumulation, conservation and distribution strategies.
In January 2004 Tom joined the Private Capital Group where he focuses on aligning his clients' needs with the appropriate expertise within the firm to develop wealth management solutions for high net worth families and business owners.
Tom and his wife, Dougie, live in W. Hartford, CT, and have three daughters; Lindsay & Tim Lockard (Columbus, OH), Laura & Ryan Faye (Boston), and Erin (Charlotte, NC). He is active and serves on the Board for Capital Community College Foundation, Habitat for Humanity, Foodshare and the Loaves & Fishes Soup Kitchen.
[ Close Window ]
---
Kenneth P. Veit, Vice President & Board Director
Ken Veit makes Paradise Valley, Arizona his home. He was president of Aetna International.
[ Close Window ]
---
Richard M. Wenner, Board Director
Dick hails from Upstate New York and first came to Connecticut as a student at Wesleyan University, There he earned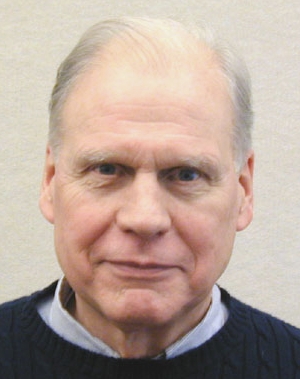 his BA degree while majoring in mathematics, a fitting preparation for his actuarial career at Aetna.
In his 30 years at Aetna, Dick spent about equal time in the group insurance, corporate actuarial and group pension areas.
Currently Dick is serving as treasurer or assistant treasurer for three non-profits and enjoying his musical interests. He is also acting as webmaster for this website and his family's genealogical website.
West Hartford, CT continues to be home for Dick.
[ Close Window ]
---
Marilyn Wilson, Vice President Communications & Board Director
Upon graduation from Stonington High School, Stonington, Connecticut, Marilyn joined the former G. Fox & Company in Hartford as a clerical assistant to a Department Manager.
After six and one half years at G. Fox, she joined Pratt & Whitney Machine Tool Company, West Hartford, as a stenographer in the Export Sales Department where she worked for four and one half years.
In 1961, she joined Aetna as a part-time statistical typist in the Employee Benefits Division. In 1972, she became a full-time employee as an administrative assistant and worked for several officers during her career. Among them were John H. Wertsching, Dunbar M. Helsley, F. X. McLellan III, Lewis F. Beers, Jr., Edward F. Faulkner, Theodore A. Johnston, and David M. Alpeter.
While at Aetna, Marilyn achieved the rating of Certified Professional Secretary (CPS), and she is a member of the International Association of Administrative Professionals (IAAP).
Marilyn was married to the late James H. Wilson and has one daughter.